Demian Maia Science of Jiu-Jitsu Instructional DVDs
Demian Maia is well known and respected in the Brazilian Jiu-Jitsu and
Submission Grappling world and is now quickly rising the ranks of mixed
martial arts due to his incredible skill set and technique. A 2007 ADDC
77 - 87KG weight division Champion as well as holding numerous world and
grappling titles, Demian Maia is now one of the UFC's hottest new
stars. Demian teaches an incredibly evolving Jiu-Jitsu that's beyond
anything you've ever seen.
Check out his Series below where you can view the full series information and download free video clips!
Demian Maia - The Science of Jiu-Jitsu 1 [6 Volumes] | 2.05 GB
The Science of Jiu-Jitsu is the amazing next step in the evolution of
Jiu-Jitsu instructional DVDs. Demian Maia, Brazilian Jiu-Jitsu and ADCC
Champion, blows the roof off traditional instructional methods by
revealing how the concepts of leverage and body mechanics can be used to
gain an incredible advantage over your opponents. By exposing these
overlooked and long forgotten concepts, Science of Jiu-Jitsu will make
you rethink your current grappling game and give you a completely new
outlook on the art of Jiu-Jitsu. Once learned, the unique thing about
these principals is that you will be able to use them from all positions
in Jiu-Jitsu. This will give you a whole new set of grappling tools
that you can pull from at all times to gain more strength and better
positioning. As Demian teaches each submission, counter, escape and
more, he exposes where these hidden techniques exist and how to use them
with maximum effectiveness.
Here are just a few items that the Science of Jiu-Jitsu will reveal:
* How to use basic principals of leverage to make your opponent much
weaker and make you stronger! PS?you can use these unique methods in
every position in Jiu-Jitsu.
* How to manipulate the most powerful body part of your opponent - his head, to make his attacks and positions almost useless!
* How to change your arm position within all Jiu-Jitsu moves to increase
your strength by more than triple! You will also learn to change your
opponent's arm position to make him far weaker!
* How to make simple changes in your body position to prevent your
opponent from ever passing your guard. This incredible information works
on all guard pass attempts!
...And much, much more!!!!!
Regardless of your skill level, Science of Jiu-Jitsu will become an
instant favorite and should be a mandatory addition to anyone?s
Jiu-Jitsu DVD library!
Vol 1: Defending The Guard Pass
Vol 2: The Triangle Choke
Vol 3: The Omaplata
Vol 4: Escaping Side Control
Vol 5: Attacking The Back
Vol 6: Counter Attacks
Code:
http://www.megaupload.com/?d=RH0D1YHD
megaupload.com 03EM4ANP
megaupload.com F9QG9UY0
megaupload.com ZNN48ZSV
megaupload.com KJHTPNV5
megaupload.com 8SGNHNAF
Demian Maia - The Science of Jiu-Jitsu 2 [7 Volumes] | 2.4 GB
Demian Maia's original Science of Jiu-Jitsu instructional series is now
widely regarded as one of the most important DVD sets ever created on
the fundamentals of Brazilian Jiu-Jitsu.The series broke new ground with
never before seen details surrounding the mechanics of Jiu-Jitsu,
leverage, and body position, making it an instant favorite for beginner
and advanced students alike.
Now, World Martial Arts and Demian Maia are proud to present Science of
Jiu-Jitsu 2! Picking up were series one left off, this exciting new set
contains 6 more action packed volumes covering: guard passing, sweeps,
submissions and more. There is also a special 7th bonus volume on Maia's
amazing Anaconda Guard! Like his first set, Maia uses the same method
of teaching, showing the importance of weakening your opponent's base
and power, while strengthening your own position. These techniques have
been fundamental in Maia's career, helping him achieve: multiple
Jiu-Jitsu World Championships, multiple ADCC Submission World
Championships and an impressive Mixed Martial Arts record and UFC
record!
Vol 1: Passing the Guard
Vol 2: Standing Guard Passes
Vol 3: Attacking the Mount
Vol 4: Advanced Sweeps
Vol 5: Half Guard Attacks
Vol 6: Stand up Techniques
Vol 7: The Anaconda Guard
Rapidshare
Code:
http://rapidshare.com/files/306997649/X_Demian_Maia_Science_Jiitsu.2_mcr.part01.rar
rapidshare.com X_Demian_Maia_Science_Jiitsu.2_mcr.part02.rar
rapidshare.com X_Demian_Maia_Science_Jiitsu.2_mcr.part03.rar
rapidshare.com X_Demian_Maia_Science_Jiitsu.2_mcr.part04.rar
rapidshare.com X_Demian_Maia_Science_Jiitsu.2_mcr.part05.rar
rapidshare.com X_Demian_Maia_Science_Jiitsu.2_mcr.part06.rar
rapidshare.com X_Demian_Maia_Science_Jiitsu.2_mcr.part07.rar
rapidshare.com X_Demian_Maia_Science_Jiitsu.2_mcr.part08.rar
rapidshare.com X_Demian_Maia_Science_Jiitsu.2_mcr.part09.rar
rapidshare.com X_Demian_Maia_Science_Jiitsu.2_mcr.part10.rar
rapidshare.com X_Demian_Maia_Science_Jiitsu.2_mcr.part11.rar
rapidshare.com X_Demian_Maia_Science_Jiitsu.2_mcr.part12.rar
rapidshare.com X_Demian_Maia_Science_Jiitsu.2_mcr.part13.rar
Hotfile
Code:
http://hotfile.com/dl/17552607/e2fc645/X_Demian_Maia_Science_Jiitsu.2_mcr.part01.rar.html
hotfile.com X_Demian_Maia_Science_Jiitsu.2_mcr.part02.rar.html
hotfile.com X_Demian_Maia_Science_Jiitsu.2_mcr.part03.rar.html
hotfile.com X_Demian_Maia_Science_Jiitsu.2_mcr.part04.rar.html
hotfile.com X_Demian_Maia_Science_Jiitsu.2_mcr.part05.rar.html
hotfile.com X_Demian_Maia_Science_Jiitsu.2_mcr.part06.rar.html
hotfile.com X_Demian_Maia_Science_Jiitsu.2_mcr.part07.rar.html
hotfile.com X_Demian_Maia_Science_Jiitsu.2_mcr.part08.rar.html
hotfile.com X_Demian_Maia_Science_Jiitsu.2_mcr.part09.rar.html
hotfile.com X_Demian_Maia_Science_Jiitsu.2_mcr.part10.rar.html
hotfile.com X_Demian_Maia_Science_Jiitsu.2_mcr.part11.rar.html
hotfile.com X_Demian_Maia_Science_Jiitsu.2_mcr.part12.rar.html
hotfile.com X_Demian_Maia_Science_Jiitsu.2_mcr.part13.rar.html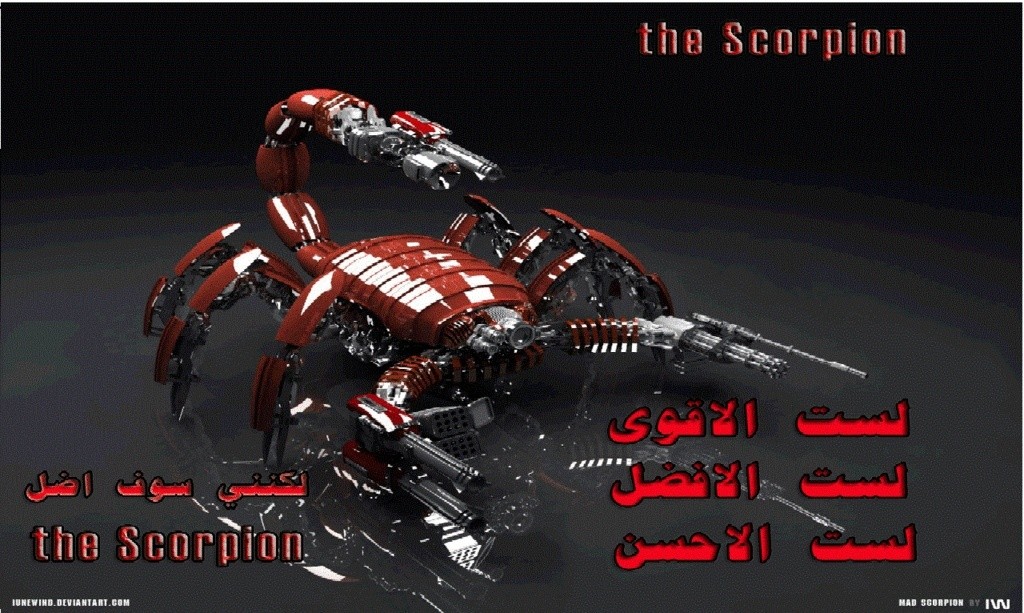 المدير العام







عدد المساهمات

: 470


تاريخ التسجيل

: 10/07/2010




---
صلاحيات هذا المنتدى:
لاتستطيع
الرد على المواضيع في هذا المنتدى